Awards & Recognition | The Turek Clinic
Dr. Turek
Awards & Recognition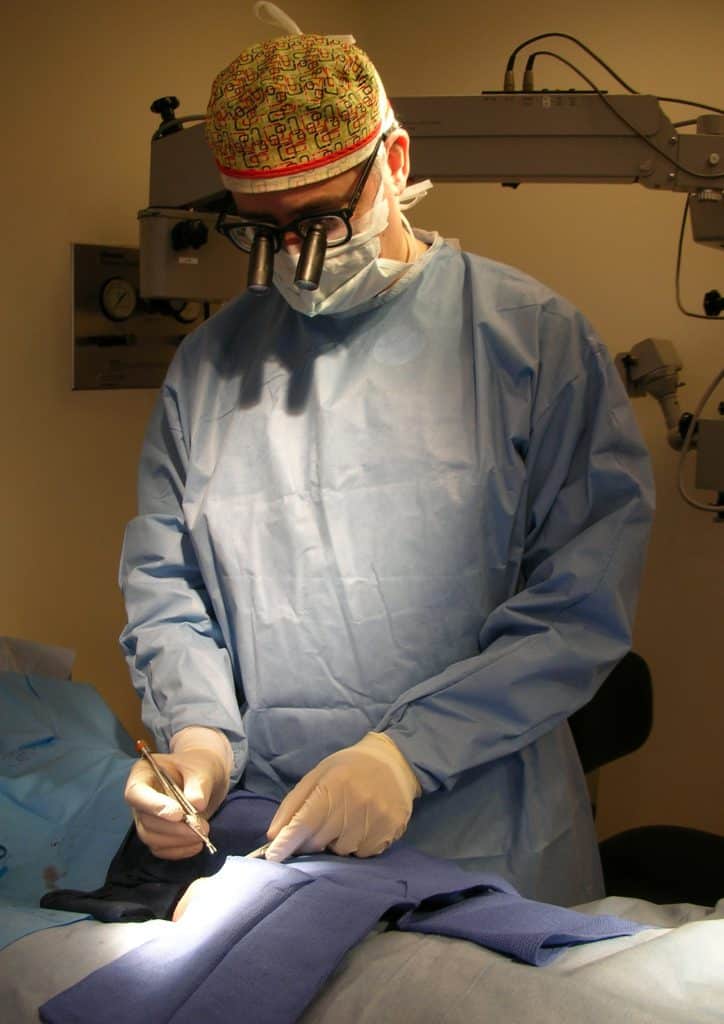 Dr. Paul Turek is a founder of the men's reproductive healthcare movement in the U.S. He is also an internationally recognized master clinician and microsurgeon. While at UCSF, he was Director of the Male Reproductive Clinical Laboratory, Program Leader of PROGENI (The Program in the Genetics of Infertility), Director of the UCSF Men's Reproductive Health Clinic and Research Program, and the director of a National Institutes of Health (NIH) grant for training new faculty in men's reproductive health.
Additional academic honors include:
He has authored more than 175 publications on clinical and scientific issues in reproductive health, and continues to serve as a consultant to industry and to the U.S. government on matters relating to men's reproductive health. He is an active member of the American Urological Association, a Fellow of the American College of Surgeons, and the Societe Internationale d'Urologie and the Royal Society of Medicine (UK). He has been an Executive Council member and President of the American Society of Andrology.
Consistently named one of the "Best Doctors in America," Dr. Turek has been interviewed about medical and ethical issues in his field by CNN, World News Tonight, BBC, Good Morning America, 20/20, National Public Radio, Der Spiegel (Germany), Reuters News, The New York Times, The London Times, USA Today, Newsweek, Time, Life, The Economist, Fitness, and People magazines.
Recent Lectures from Dr. Turek
A highly regarded teacher, he has given over 350 lectures around the world, and has chaired numerous post-graduate courses and workshops for a wide range of professional associations, including the Society for the Study of Male Reproduction, the American Society of Reproductive Medicine, the Society for Male Reproduction and Urology, and RESOLVE. Notable lectures by Dr. Turek include:
Invited Keynote Speaker. Highlights of the National Medical Student Urology Curriculum. American Urological Association, New Orleans, LA. May 18th, 2015
Invited Keynote Speaker. Treating the Young Hypogonadal Male. American Association of Clinical Endocrinology, Nashville, TN. May 13th, 2015
Invited Keynote Speaker. First Integrative Fertility Symposium. A Planetary View of Men's Reproductive Health. Vancouver, BC, Canada. May 2, 2015.
Invited Keynote Speaker. Reproductive Genetics and the Aging Male. American Society of Andrology, Endowed AUA Lecture. Salt Lake City, Utah. April 19th, 2015
Invited Keynote Lecturer, Finding Sperm in Azoospermia: From Medieval to Modern. New England Fertility Society, 12th Annual Meeting, Newport, RI, April 25th-26th, 2014.
Invited Keynote Lecturer, Keeping Sex Passionate and What Every Woman Needs to Know About Her Man's Fertility. Fertility Planit.com Show. Los Angeles, CA, April 5-6th, 2014.
Faculty, First U.S. Men's Health World Congress. "How to Establish a Men's Health Clinic." December 6-8, 2013 in Arlington, VA.
7th European Congress of Andrology
Free University of Berlin, Berlin, Germany
November 29-December 1, 2012 ASA-EAU Keynote Lecture: Imaging of the Male Genital Tract: From Ultrasound to MRI and Beyond
American Society of Reproductive Medicine (ASRM)
San Diego, California
October 20-24
Societe Internationale d'Urologie 32nd International Congress
Fukuoka, Japan
September 30th– October 4th, 2012 Lecture: Chair, Instructional Course, Male Reproductive & Sexual Dysfunction: Latest Advances and Newest Treatments