Male Infertility Treatment
The Turek Clinic is one of the country's most respected centers for the treatment of male fertility issues.
Among the services that Dr. Turek offers infertile men are:
Dr. Turek can conduct a formal "sperm test" to check on the health of the sperm. If he detects abnormalities in sperm number, movement or shape, this allows him to make appropriate recommendations to benefit couples trying to conceive. Understanding what is irregular about the sperm can dramatically help Dr. Turek to really focus on the best therapies and avoid unnecessary treatments and costs.
Spermatogenesis refers to the production of sperm cells within the male testicle. If sperm production is a problem, Dr. Turek can help to improve spermatogenesis and therefore fertility.
For some men, infertility issues can be linked to genetic factors. If genetics are determined to be a primary obstacle, this influences the types of treatments that Dr. Turek suggests.
The prostate is an essential component of male reproduction, so health problems pertaining to the prostate (such as prostate cancer, prostatitis, benign prostatic hyperplasia) can be detrimental to fertility. Dr. Turek can help his patients with prostate issues to plan ahead for fatherhood.
Dr. Turek offers his patients a more thorough and nuanced evaluation than what is offered at most fertility clinics. He recommends this analysis to couples who have tried to get pregnant unsuccessfully for a year — or six months if the patients are over the age of 35.
In many cases, men can have their fertility issues addressed without the need for an invasive procedure. Dr. Turek often recommends lifestyle changes, specific supplements, medications, hormones or a combination of these to resolve fertility issues.
In other cases, Dr. Turek may recommend a surgical procedure to help men best achieve their fertility goals.
This microsurgery procedure enables Dr. Turek to reconstruct the male reproductive tract that has been obstructed (due to genetics, infection, duct blockage or an unexplained reason) so that sperm can flow through normally. The goal of reconstructive procedures is to allow couples to conceive at home and avoid IVF.
Sperm mapping is a minimally invasive procedure where Dr. Turek searches for hidden sperm in the male reproductive organs that can be used to fertilize an egg. With this procedure, Dr. Turek can find sperm in the testicles of about one-third of patients who had no sperm found with microTESE procedures.
Dr. Turek has great success extracting hidden sperm from the male genitals to be used in procedures like IVF. Vasal aspiration, epididymal aspiration (MESA, PESA) or testis (TESA, TESE, microTESE) are all effective approaches for retrieving sperm.
Varicocele is an enlargement of the veins in the scrotum. If the veins become too large, this can cause pain and impair fertility. Dr. Turek performs a minimally invasive microsurgical procedure that alleviates varicocele pain and improves a man's odds of becoming a father.
Ejaculatory ducts carry the semen to the urethra, and EDO (ejaculatory duct obstruction) can impair this process, resulting in painful ejaculation and infertility. Dr. Turek has invented ways to easily diagnose and treat EDO with TURED (transurethral resection of the ejaculatory ducts) so that semen can be released normally and fertility restored.
Assisted reproduction techniques (ART) that Dr. Turek employs include:
Intrauterine Insemination
Intrauterine insemination (IUI) involves placing sperm beyond the cervix during ovulation to improve the chances of an egg becoming fertilized.
IVF involves retrieving eggs from women and fertilizing them in the laboratory with sperm. In focusing on male fertility, Dr. Turek can direct the care of patients to IVF if required, help couples to avoid IVF, or improve the odds that IVF succeeds.
ICSI injects a single live sperm into the center of an egg to improve the odds of fertilization. The fertilized egg or embryo is then placed in a woman's womb as part of IVF.
Sperm freezing offers options to men who may be at risk of becoming sterile due to exposures or medical treatments, or who worry about their ability to become fathers in the future.
Second Opinion
Although medicine is based in science, the way a doctor interprets the facts and symptoms can differ widely. As one of the foremost experts in this field, Dr. Turek has been able to help couples become parents even when other doctors offer little hope.
Schedule a consultation at The Turek Clinic today.
Find the Care You Need
The Turek Clinic offers the full range of services dealing with male fertility and sexual health. Get in touch to schedule a New Patient Visit. Or for those out of the area, a New Patient TeleHealth consult by calling 1-888-TUREKMD, and our expert staff will guide you to the best possible care.
"Dr. Turek is expanding the knowledge and abilities of everyone in his field. He is willing to spend an amazing amount of time explaining everything clearly and is genuinely interested in providing the best solution."

– James, Patient, San Francisco, CA
Our Services
Our Locations
The Turek Clinic Los Angeles
9033 Wilshire Blvd., Suite 408
Beverly Hills, CA 90211
Phone: 310-499-9299
The Turek Clinic San Francisco
55 Francisco Street, Suite 705
San Francisco, CA 94133
Phone: 415-392-3200
Telehealth with Dr. Turek
Appointments are available via phone and email, depending on the care you need. Ask about this option when you contact us.
Your Destination for Premium Care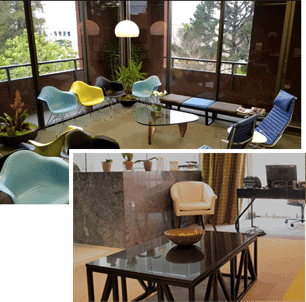 Dr. Turek has seen patients from 83 countries and all 50 states at several California locations, and is also available for phone appointments. Get started by scheduling a New Patient Visit. Or for those out of the area, a New Patient TeleHealth consult by calling 1-888-TUREKMD, and our expert staff will guide you to the best possible care.