Male Infertility Evaluation | The Turek Clinic
Male Infertility Evaluation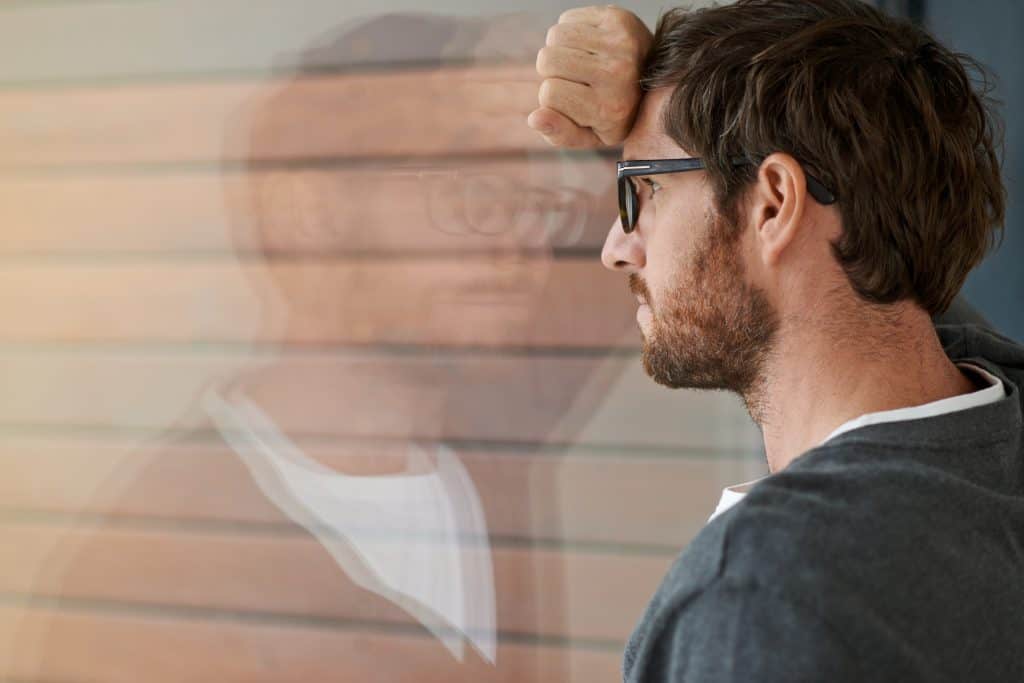 For many years, there has been an assumption in reproductive medicine that male infertility due to impaired semen quality is treatable with In Vitro Fertilization (IVF) or IVF-ICSI (In Vitro Fertilization with Intracytoplasmic Sperm Injection). Although many couples conceive using these technologies in cases of male factor infertility, just as many—or more—do not. Hence, the validity of this assumption must be called into question.
Having Trouble Conceiving? We Can Help
Unexplained infertility, recurrent miscarriage, failed IVF, ICSI or IUI? We've helped thousands of couples just like you get pregnant!
With the development of more advanced sperm function assays including sperm DNA fragmentation, sperm aneuploidy, measures of oxidative stress and sperm epigenetics, it is now clear that significant male infertility issues may be present in men who:
Have otherwise normal semen quality,
Have advanced paternal age (>50 years).
Because sperm testing has improved, it is now possible to ascribe more cases of unexplained infertility (and related losses) to the male partner than ever before.
On the other hand, when couples with unexplained infertility have a formal male factor evaluation in my practice, and I "clear" the male partner without medical or surgical treatment, the natural conception and overall (includes ART) pregnancy rates the year following this evaluation at 65% and 85% respectively (Shin et al, 2015). These pregnancy rates rival anything that reproductive specialists can offer to treat couple infertility.
So, when fertility is unexplained or IVF fails, it may very well be due to male factor issues. The precise contribution of male factors to these failures is currently unknown but it has been estimated to reside in 25-50% of cases. The relative risk of male factors by infertility condition is outlined in Figure 1.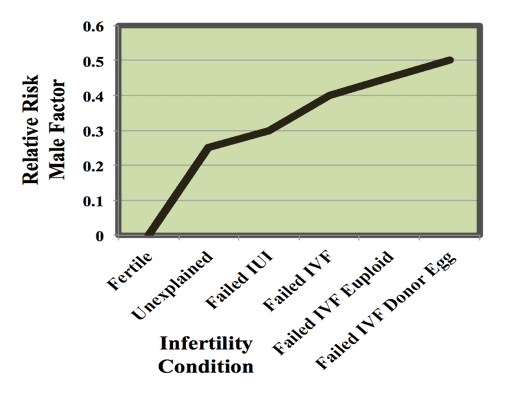 Maybe It's Him® Fertility Evaluation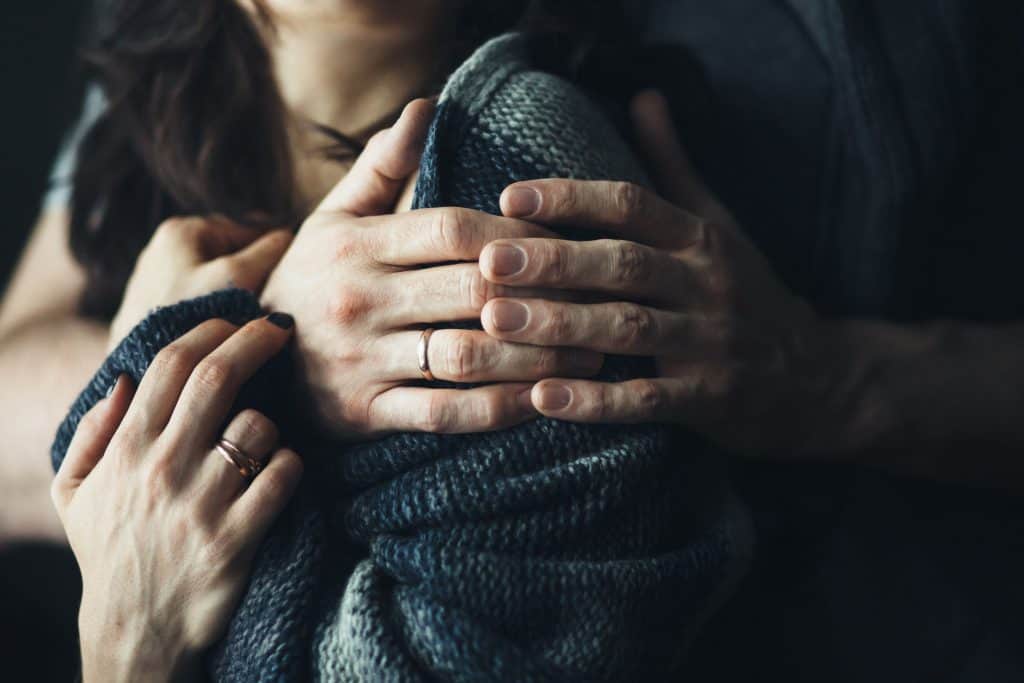 The Maybe It's Him® Evaluation by The Turek Clinic is a straightforward, single-visit, holistic assessment of the relative risk that men bring to bear on a couple's fertility that goes far beyond what can be evaluated and solved at a typical fertility clinic.
Using the latest tools of the trade, including sperm DNA fragmentation, sperm aneuploidy and epigenetics, this evaluation assesses the male factor risk to natural or ART conception failures. The goal of the evaluation is to calculate the relative contribution of the male factor to the couple's infertility issue and to provide feedback to that will:
Change or improve future ART cycle planning, and/or,
Identify treatable male factor issues that could improve IVF outcomes.
As healthy reproduction requires a healthy body, the full gamut of lifestyle alterations and both classical and alternative medical treatments are employed in treatment recommendations.
Candidate couples for the Maybe It's Him® Evaluation include:
Unexplained infertility
Recurrent miscarriage
Failed IUI
Failed IVF
Failed multiple IVFs
Failed IVF-ICSI
Failed multiple IVF-ICSI
Failed IVF-ICSI with euploid (genetically tested normal) embryos (aka failed embryo transfer)
Failed IVF-ICSI with donor egg
So, if your IVF cycle failed, or are looking for answers why that euploid single embryo transfer did not take when it should have, then consider a Maybe It's Him® Evaluation at The Turek Clinic now.
References
Shin D, Christensen EC and Turek PJ.  A prospective study of natural pregnancy rates in "cleared" male factor couples. J. Urol. 2015, 193: Suppl e946.
Blázqueza A, García D,  Rodríguez  A, Vassena R, Vernaeve V. Use of donor sperm in addition to oocyte donation after repeated implantation failure in normozoospermic patients does not improve live birth rates. Hum Reprod. 2016, 31:2549-2553.
Bhattacharya S,  Maheshwari A,  Mollison J,  Factors associated with failed treatment: an analysis of 121,744 women embarking on their first IVF cycles. PLoS One. 2013 Dec 5;8(12):e82249.
Walschaerts M, Bujan L, Parinaud J, Mieusset R, Thonneau P. Treatment discontinuation in couples consulting for male infertility after failing to conceive. Fertil Steril. 2013, 99(5):1319-23.
Tournaye H. Male Factor Infertility and Art. Asian J Androl. 2012, 14:103-8. (Review)
Garrido N, Bellver J, Remohí J, Simón C, Pellicer A. Cumulative live-birth rates per total number of embryos needed to reach newborn in consecutive in vitro fertilization (IVF) cycles: a new approach to measuring the likelihood of IVF success. Fertil Steril. 2011, 96:40-6.
Dodge L et al. Age of Men Affects IVF Success. ESHRE talk July 2017.
Liu Z,  Shi X, Wang L, Yang Y, Fu Q, Tao M. Associations between male reproductive characteristics and the outcome of assisted reproductive technology (ART). Biosci Rep. 2017 Jun 27;37(3) (636 couples, single IVF center).
Oleszczuk K, Giwercman A, Bungum M. Sperm chromatin structure assay in prediction of in vitro fertilization outcome. Andrology. 2016; 4:290-6
Bungum M, Bungum L, Lynch KF, Wedlund L, Humaidan P, Giwercman A. Spermatozoa DNA damage measured by sperm chromatin structure assay (SCSA) and birth characteristics in children conceived by IVF and ICSI.