Second Opinion | The Turek Clinic
Infertility Treatment Second Opinion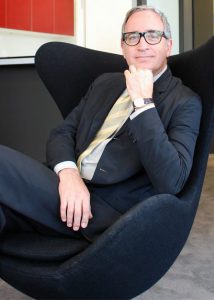 Medicine is both an art and a science. It is the doctor's job to understand and interpret the vast amount of information and science in medicine so that the patient can make important decisions regarding their health care.
"I always tell patients that if it doesn't make sense to you, then don't do it"

– Dr. Paul Turek
As with any art, the way that medical information, symptoms and health care is interpreted and delivered varies widely among doctors and this can affect patient decision-making.
To learn more about getting a second opinion from Dr. Turek, please select one of the following topics. If you are ready to schedule a consultation for a second opinion, please request a consultation here.
Reasons for Getting a Second Opinion
Although medical advice can get complex, for the most part, the discussion that you have with your doctor should make sense to you, and you have a right to have all of your questions answered so that it does make sense to you. Similar to buying a car, people often seek second opinions regarding how they should proceed with their medical care. Reasons to seek a second opinion about your medical care include:
The care pathway that has been proposed does not make sense to you.
The care pathway followed thus far has not solved the problem.
You seek to know more about the problem you have before deciding what to do.
Your questions are not being answered to your satisfaction.
There is not a good personality "fit" between you and your doctor.
It is also reasonable for doctors to seek opinions from other doctorsregarding the care that they offer to their patients. Often this involves talking to an "expert" who has more experience with the particular issues or medical condition before treating a patient. This is a very common occurrence and results in higher quality medical care for the patient, especially in cases of rare or complex medical conditions.
---
Why Dr. Paul Turek
Dr. Turek is an internationally recognized expert in the field of men's reproductive health. Physicians around the world contact him weekly for his opinions on specific cases and medical conditions. As a measure of his stature in the field, he has a track record of innovative care, discovery and invention that have led to over 175 publications in 17 years. He also serves as an editor or editorial consultant for at least 25 medical and scientific journals. This is reflected in his resume that you are welcome to review. In addition, he practices evidence-based medicine, which is a way of saying that he understands which areas of medicine are based upon sound science and which are based upon common sense, opinion or art. Whether information is evidence-based or not is important to distinguish as this determines its true medical value. Finally, Dr Turek believes that patients should be given as much information as possible to help them make decisions regarding their care. This is an important part of patient informed consent.
---
How to Seek a Second Opinion at The Turek Clinic
Feel free to contact us from anywhere in the world to get a second opinion on your medical care in the field of men's reproductive health. Dr. Turek will review medical records, X-rays, laboratory tests, testis biopsy slides and other information that you supply and inform you by telephone, email or letter (whichever you prefer) about any or all of the following:
Other diagnostic tests that might help make the diagnosis.
Alternative treatments that could be available and appropriate for you.
Experts in your geographical area who might also help you.
Educational material to help you make decisions regarding your medical condition.