Dr. Paul Turek Recognized by Healthline As One of the Best Men's Health Blogs of 2016
Press contact:
Jennifer Harris
Phone: +1 (805) 637-6439
[email protected]
Award reflects Dr. Turek's commitment to providing the highest quality men's health information available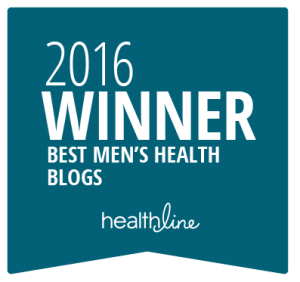 Los Angeles, CA – December 20, 2016 – Dr. Paul Turek, Director of The Turek Clinic in Beverly Hills and San Francisco, has been named one of the top men's health bloggers of 2016.
Dr. Turek was one of only 10 recipients, selected by Healthline for, "actively working to educate, inspire, and empower their readers with frequent updates and high-quality information."
Dr. Turek's first blog post was published on February 28, 2009 and highlighted a question he would come back again and again in his research and in clinic practice: Is infertility a biomarker of a man's present and future health, including diseases like cancer? "It's an idea that has grown and matured since then to the point now that federal grants are available to study the problem," says Dr. Turek.
According to Maegan Jones, Content Coordinator at Healthline, Dr. Turek's blog was selected after independent review: "Our editorial staff scourers the internet for sites within a health category and then chooses the best based on a set of criteria."
In their best blog announcement, Healthline pointed to the fact that, "we love how Dr. Turek breaks down complicated subjects for both men and their doctors." When asked how he felt about breaking ground in the blogging world, Dr. Turek, a former professor who has received international acclaim for his teaching and research, stated, "I'm speechless. I just love to write and teach. It warms my heart to know that so many are interested in learning about men's health issues."
Dr. Turek blogs are published every Monday and cover a wide variety of topics, including male fertility and infertility, contraception sexual health and hormones, and lifestyle and longevity. His website is certified by independent third-party HONcode—a non-profit, non-governmental organization, accredited by the United Nations—as a source of reliable, ethical health information.
About Paul Turek, MD, FACS, FRSM
Male reproductive health expert Dr. Paul Turek is founder of The Turek Clinic, leading health care resources for men worldwide, based in Los Angeles and San Francisco. Dr. Turek is a recent recipient of a prestigious National Institutes of Health (NIH) grant for research designed to help infertile men become fathers. A former Professor and Endowed Chair at the University of California San Francisco, Dr. Turek has pioneered innovative techniques for treating male fertility and infertility, including Testicular Mapping (also known as Sperm Mapping and FNA Mapping), and he has helped to popularize the No-Scalpel Vasectomy. Dr. Turek has published some of the highest success rates worldwide for vasectomy reversals. He sits on the board of several high-profile organizations and is an advisor to the NIH and Centers for Disease Control and Prevention (CDC). He donates his time to help the working poor of San Francisco receive medical treatment as Chair of the Medical Advisory Board for the non-profit Clinic By the Bay. Dr. Turek blogs on a weekly basis about common medical issues, solutions and innovations at Dr. Turek's Blog.
About The Turek Clinic
Founded in 2008, The Turek Clinic are leading men's health practices specializing in the healthcare needs of reproductive age men including male fertility and infertility, (including low sperm count and azoospermia), vasectomy, vasectomy reversal, varicocele repair and other minimally invasive procedures using innovative and leading-edge techniques with success rates that are among the highest in the world. Its director, Dr. Paul Turek, FACS, FRSM, is a recipient of a prestigious National Institutes of Health (NIH) grant for research designed to help infertile men to become fathers. For more information, visit TheTurekClinic.com. A complete biography of Dr. Turek is available on Wikipedia.