Debunking Common Myths About Viagra®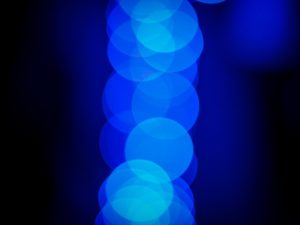 Very few drugs have a history as storied as that "little blue pill," Viagra®. On the market for over 20 years, Viagra's skyrocketing popularity has blown away records for prescription drug sales. It has also single-handedly stripped away the stigma and embarrassment that has enshrouded men's sexual health for generations. If you guessed that the most significant cultural event of 1998 was the Clinton-Lewinsky scandal, the founding of Google, or the movie Titanic winning 11 Oscars, you'd be wrong. Hands down it was the sexual sea change led by the little blue pill.
But with all of this hype, what's the truth and what's myth surrounding this pandemonic pill?
Precious Pastille
Test your knowledge of Viagra as an erectogenic agent. Which of the following are true and which are myths about this wonder pill?
Viagra's effect on erections was discovered by sheer accident.
True. Viagra was being studied as a treatment for cardiac chest pain. After showing no benefit over other drugs, the clinical trial ended but men in the study refused to give the pills back as their erections were better than ever.
Viagra gives you dangerously long erections (priapism).
False. This myth was first perpetuated in Super Bowl ads. Unlike other erectile dysfunction treatments that induce erections whether you like it or not, Viagra responds to the whim of its owner: When you will it, it works. When you want it down, it obeys.
Viagra is addictive. Once you use it, you will need it forever.
False. Viagra is essentially "coffee for the penis." It acts on the penis just like coffee does on the rest of the body. It is natural, safe and non-addictive. But you may find yourself wedded to its unfailing effect.
You shouldn't use Viagra when trying to conceive.
False. Studies have shown no effect of Viagra on semen quality or male fertility. In fact, it might actually improve conception rates by helping generate a reliable woody during scheduled sex.
Viagra can improve your native erections.
True. Viagra works by stimulating the normal erectogenic pathways in the penis. In this sense, it's essentially like doing jumping jacks and keeps the system fit as a fiddle.
Viagra increases sex drive.
False. Neither Viagra, Cialis nor Levitra do anything for sex drive. You need to be sexually stimulated for these drugs to work.
False. Viagra can cause a short-lived blue tint to vision, but this effect resolves when the pill wears off.
Viagra helps cut flowers stand up straighter and longer.
True. Amazingly enough, similar to its effect on penises, Viagra keeps the energy molecules around longer in plant stems keeping them more rigid.
Viagra has been a savior for endangered animals.
True. The worldwide demand for rhino horns, tiger bones, seal penises or antler velvet as sexual potions has fallen with the arrival of Viagra.
Viagra can be an effective form of international currency.
True. You think Bitcoin works around the world to get what you want, try bartering with the little blue pill! Ask the CIA how helpful it was with informants in the Afghanistan war.
False. Timing matters. Viagra typically takes 30 to 60 minutes to produce noticeable results. You can pop the pill up to two hours in advance of sexual activity.
Viagra is the only medication used to treat erectile dysfunction.
False. Viagra may be the most common medication for erectile dysfunction, but it isn't the only option. We can review all of the available medications and find the right fit for your needs.
Taking Viagra can hurt your heart.
False (with a caveat): If taken alone, Viagra is not harmful to your heart. However, if you take Viagra and nitrates for heart health, there are some increased risks. Don't worry: we will review all of the medications you take as well as your pre-existing medical conditions before prescribing Viagra, so you can take it with peace of mind.
Seriously, vitamin V has been a boon to the health of millions of men worldwide, helping to demystify erectile dysfunction and bring hordes of men into the fold of medical care where we can get a shot at taking better care of them. It's the best "foot in the door" we've ever had in the field of men's health.