Will the Office of Men's Health Finally Arrive?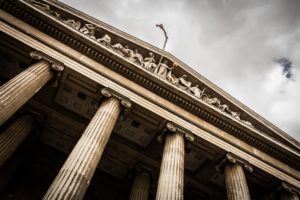 "You should go and see a doctor." Who ignores this advice more often: men or women? To help you answer this, look at these U.S. medical facts:
Men lead in 9 of the top 10 causes of death.
80% of suicide deaths are men.
There is a 5-year difference in life expectancy between men (76.2 yrs) and women (81.2 yrs).
The average black male in America barely lives long enough to collect social security.
Cancer death rates are 40% higher for men than women.
Women are twice as likely as men to seek preventative medical care.
The cost to government and society at large for early death and illness in men exceeds $300 billion annually.
It's pretty obvious that the answer is "men." The issue at heart is why such an egregious gender health care disparity exists in American medicine today. It starts with "typical" male behavior fed by testosterone and an immortality complex, leading to symptom avoidance and risk-taking behavior that is largely unregulated due to lack of mentors, communication, and poor access to care. Whatever the root causes, the consequence is that men are medically underserved.
A Captain Needed
The solution to this medical epidemic is clearly complex and involves many stakeholders, including family, friends, employers, peers, religious and sports organizations, and local, state, and federal governments working together. How best to pool and organize all these resources to improve men's health? A federal Office of Men's Health would be a great start! An Office of Women's Health was established at the federal level in 1991. With the goal of improving awareness of, access to, and delivery of better health care to women, it succeeded in spades. Witness the fact that 90% of women with breast cancer are now cured of their disease.
The time has come for men to catch up! Bill H.R. 5986 entitled "Men's Health Awareness and Improvement Act" was introduced into the 117th Congress this past month by Rep. Donald Payne (D-NJ). Hallelujah! It proposes to use the resources of the Department of Health and Human Services to promote, educate and coordinate men's health activities at all levels in both the public and private sectors, just like the Office of Women's Health has so successfully done over the past 30 years. It's the ship captain that we so desperately need to bring men's health into the 21st century.
A Sailing Ship
What excites me the most about this initiative is it's potential to improve the health of males at all ages, from boys to men. Remember that after leaving the care of pediatricians as teenagers, men are essentially provider-less, whereas women have gynecologists who care for them throughout adulthood. This Congressional act has the potential to commit to and codify the medical care offered to American men throughout their lives by organizing all resources at hand around this great country, and thereby raising the tide of better medical care and floating all boats along with it. In so doing, we can teach men to invest in themselves, improve their lives and enhance the lives of those around them. In the words of Ernest Hemingway: "There is nothing noble in being superior to your fellow man; true nobility is being superior to your former self." Please join me in supporting this long-overdue act of compassionate medical care and write your congressperson!